Sandymouth Sunset II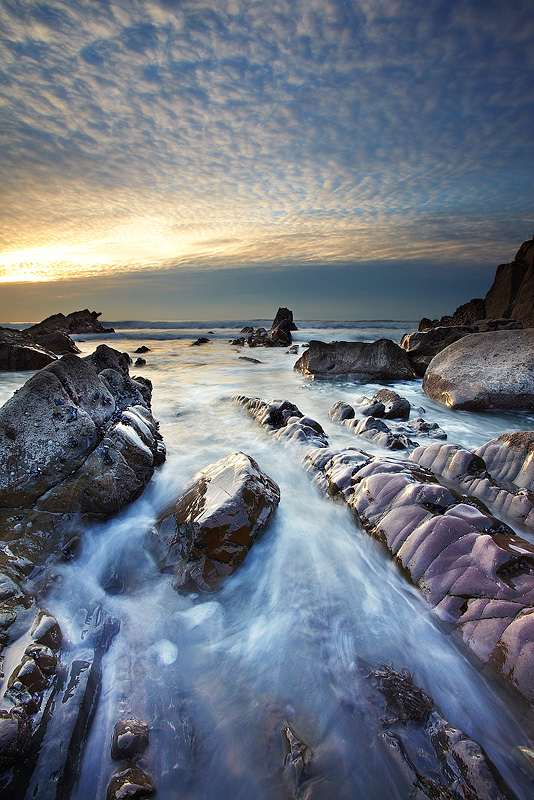 Ref: M2-9044

Headed into Bude, and the sky looked good for a fantastic sunset. 20min later, and I was in Sandymouth, and a big blob of grey cloud had appeared on the horizon, and looked like it was going to stop play. However fortunately just enough light managed to sneak through to make it worthwhile.
It was high tide, so there was not a whole lot of sand on show (for beach called 'Sandymouth'), but the coastal scenery was superb.