'Ancients and Aliens'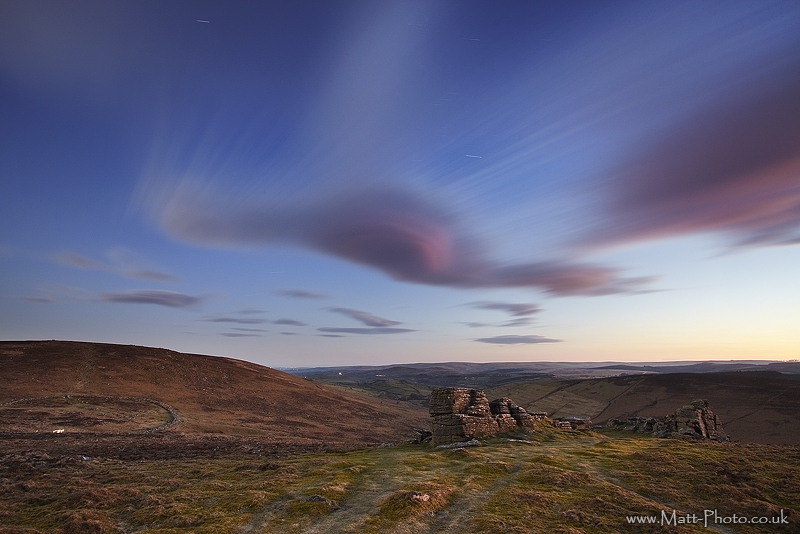 Ref: M3-5178

A lenticular cloud 'hovering' above Hookney Tor, with the ancient Bronze age settlement of Grimspound visible on the hills to the left.

The light is half from an almost full moon, and half from the final ebbs of light from the afterglow of the sunset. The first stars were appearing in the sky, and you can just make out the constellation of Orion above the main cloud.

Exposure details: taken as a single shot over 8 and a half minutes at F16 (ISO 100).